The carpet has various types. Such as, Customized Embroidered Carpet or Exhibitions Indoor Printed Logo Carpet and so on. Whatever the carpet is, it maybe dirtied by things. So how to clean the carpet? The following steps teach you how to effectively clean the carpet.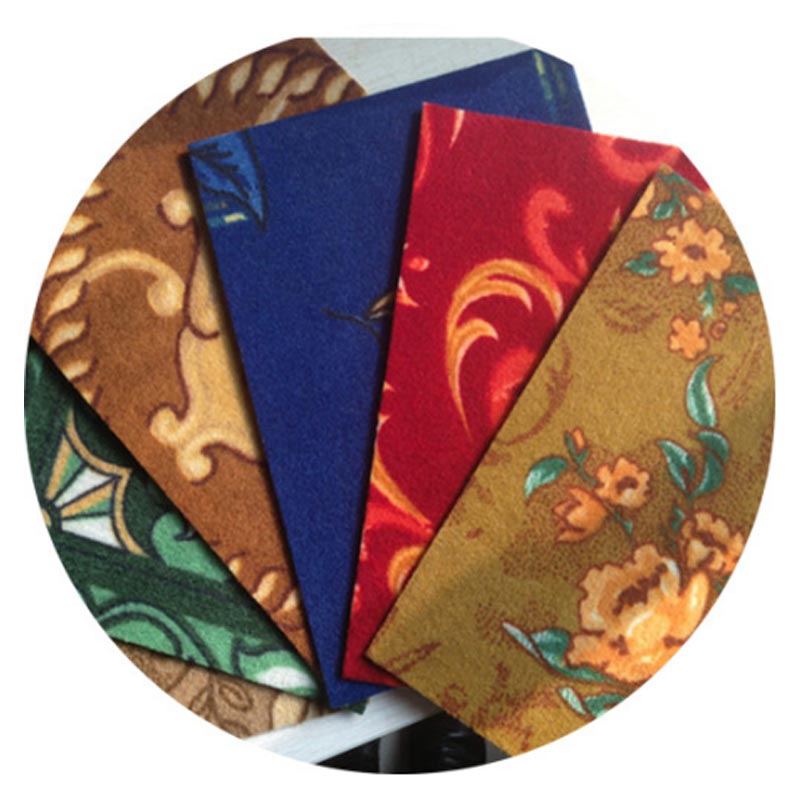 Exhibitions Indoor Printed Logo Carpet
1. Drain the stain with a damp cloth. Water soluble stains are the easiest to handle because they are soluble in water. Such stains include food coloring, soda, milk and most alcoholic beverages. First, wet the rag or paper towel with a little warm water and then press it tightly on the stain. Warm water will help absorb some of the stains. It is best to dispose of the stain as soon as possible, otherwise it will be more difficult to absorb with a rag once it dries.
2. Pour 1⁄4 teaspoon of unbleached detergent or vinegar into approximately 1 liter of water. Mix them well. This homemade cleaning solution is suitable for removing water-soluble stains.
3. Apply the cleaning solution to the stain. Take a new rag and dip it in the solution and place it on the stain. Just put or lightly press the stain to make sure the rag touches all the stains. You can use the bulges on the back of the spoon to smooth and press the rag. This will allow smooth pressure without spreading the stain.
4. Dry the stain again with a paper towel. Now that the cleaning solution has penetrated the stain, remove the rag and blot the stain again with a tissue. This kind of cleaning solution can make the stains fall off, so the second time should be able to effectively absorb more stains.
5. Rinse with warm water. Water-soluble stains are best treated with more warm water, so it is advisable to rinse the stains with some water.
6. Repeat these steps as needed. Depending on the area and severity of the stain, you may need to repeat the above steps. Repeat the process until the stains fall off. Repeating one or two times should remove most of the stains.